Local organizations and advocates gather for a rally concerning climate and jobs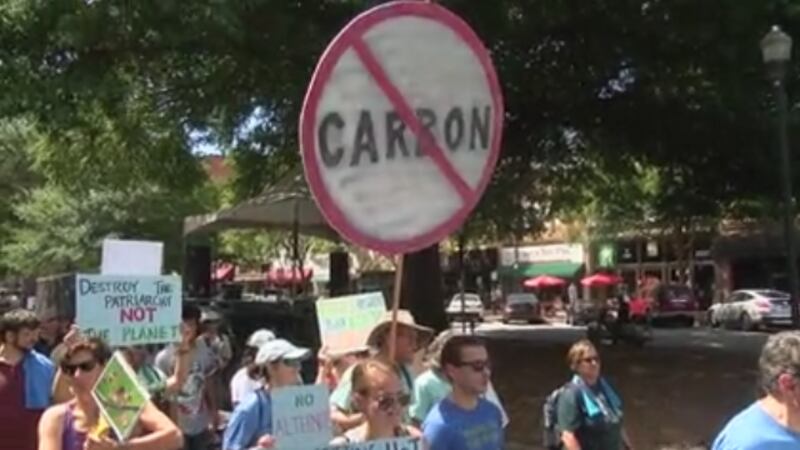 Updated: Sep. 8, 2018 at 6:34 PM EDT
COLUMBUS, GA (WTVM) - Local organizations and advocates championing environmental justice and rallying for action that will lessen the blow of climate change not just in the Chattahoochee Valley, but across the globe.
A global issue brought down to the most local level, a cause championed by advocates like Katherine Clarke and dozens of Columbus Citizens who took to Broadway Saturday morning, holding signs in support of environmental protection and sustainability.
Katherine Clarke says, "Global warming isn't just about coral reefs disappearing. It's also about people, and the impact it will have on communities like Columbus."
The rally then became a march around Uptown to raise awareness and draw attention to how climate change affects resources like the Chattahoochee River.
"It's a real encouragement to continue advancing these kinds of things, reaching out to the public, to help them understand why it matters," says Katherine.
Today's rally is based on the platform from the Peoples' Climate Movement which is pushing for a renewable future; economic and pollution-free communities and workplaces.
Copyright 2018 WTVM. All rights reserved.