Murdered Soldier Honored 61 Years After His Death
Published: May. 28, 2007 at 10:18 PM EDT
|
Updated: May. 31, 2007 at 5:42 PM EDT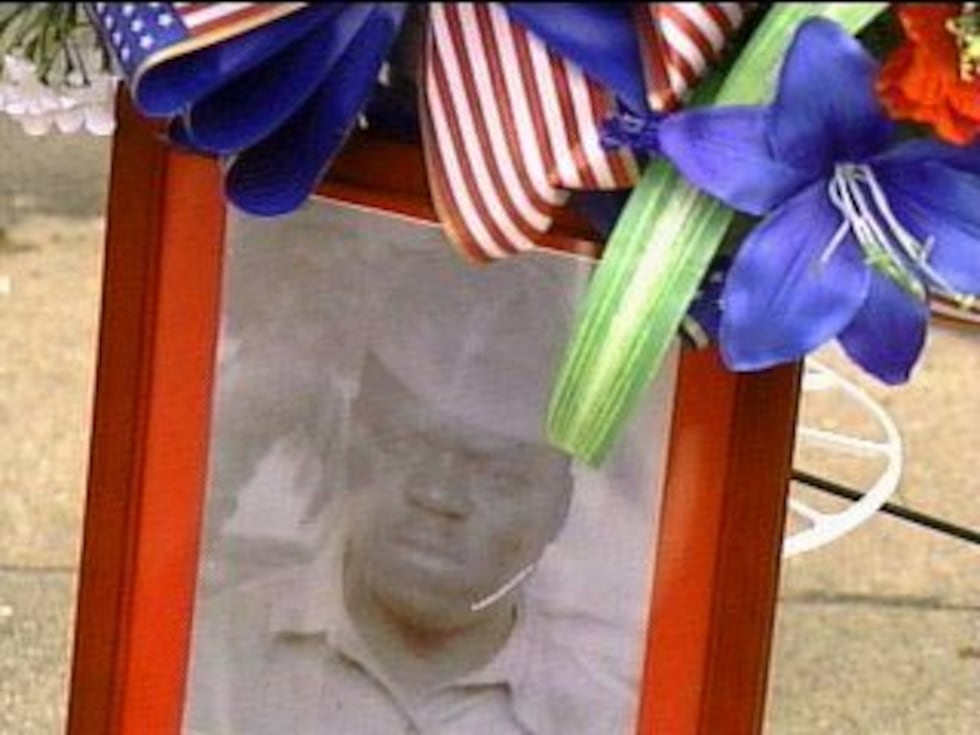 Maceo Snipes, a World War II veteran, was shot to death in July of 1946--just one day after becoming the first African American to vote in Taylor County.  On this Memorial Day, his family is making sure he is not forgotten.
"I woke up this morning with my mind set on Maceo," they sang on the steps of the Taylor County Courthouse.
They're singing for a soldier who has no grave. Sixty-one years ago, Maceo Snipes was murdered because he dared to fight for his right to vote.
"Fought in the war, only to come home, after fighting for something our country was really needing, justice and peace and unity, only to come home to be mortally wounded," Snipes family member Jerica McCrary said as she addressed the crowd.
His killers were never arrested, and his body was never found.
"We don't even know where he's buried at," said Edward Dubose, the Georgia State NAACP President. "It's a sad feeling as a veteran and I stand by the motto, leave no soldier behind."
Now with the help of the NAACP, the Snipes family may finally be a step closer to getting the answers they've been waiting six decades to hear.
"We want to know. It's bad to not know who killed your cousin and where he is," exclaimed Maceo Snipes's cousin, Felix.
The group is appealing to the US Attorney General to re-open the case and bring honor to this World War Two veteran, so he can get the proper burial a soldier deserves.
"We're going to say to Maceo, with a 21-gun salute, and a flag given to the family, thank you," Dubose said.
And it looks like they're all going to get that chance to say thank you.  Although his body was never found, Maceo Snipes will be given a funeral with full military honors.  His family is planning a memorial service for him on July 21st, at the Church of God in Christ, in Butler, Georgia.