Programming Note: Regularly scheduled programming will be delayed tonight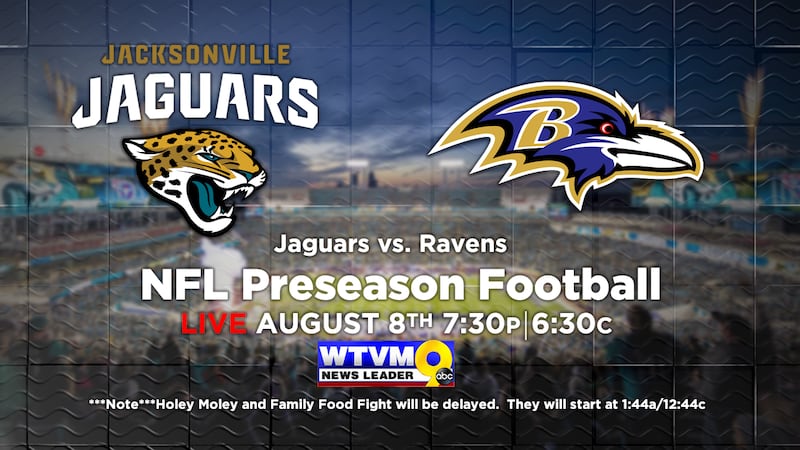 Published: Aug. 8, 2019 at 10:26 AM EDT
COLUMBUS, Ga. (WTVM) - Programming note for all viewers: WTVM will show the Jaguars vs Ravens NFL Preseason Football game tonight at 7:30p/6:30c. Holey Moley and Family Food Fight will air at 1:44 AM EST/12:44 AM CST tonight instead of it's regularly scheduled time.
For all the ways to watch WTVM and our programming, click HERE.
Copyright 2019 WTVM. All rights reserved.