Summer Weather Tips - sponsored by Georgia Farm Bureau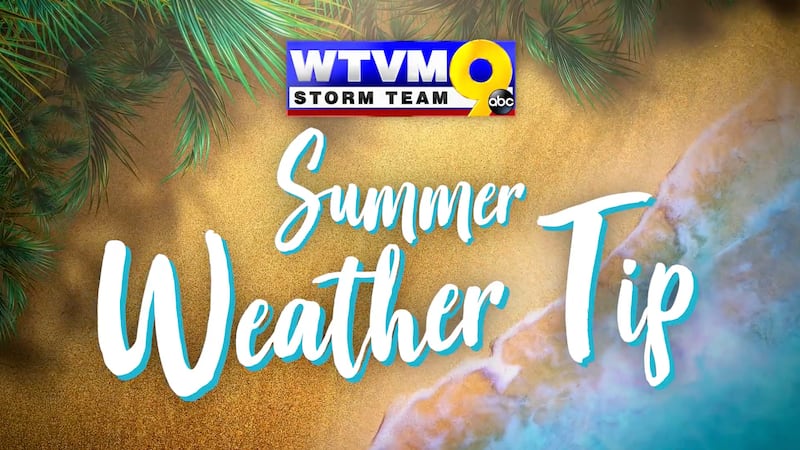 Updated: May. 29, 2020 at 5:28 PM EDT
As summer officially kicks off, Storm Team 9 has some tips to keep you safe!
Nobody wants a sunburn to put a damper on their summer fun! Make sure to slather on the sunscreen to keep your skin healthy!
We're not the only ones the heat gets to; make sure to keep your furry friends healthy!
A little rain never hurt, but lightning can. Make sure you seek indoor shelter when summer rains turn into thunderstorms.
We all know a summer in the Chattahoochee Valley can get hot, but it's even hotter inside a car.
It's easy to get dehydrated when you're spending your days in the heat. Drink lots of water so you can keep the fun going!
Splashing around in the pool can be a fun way to beat the heat, but make sure you do it safely with personal flotation devices and keeping a watchful eye on your kids.